Wave needs better invoicing options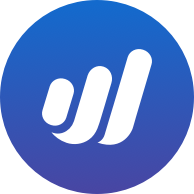 MFMDC
Member
Posts: 8
Hi there—
As it looks like many others have also pointed out in this features forum, Wave is very behind when it comes to invoice-related functionality. This list of features below is what most businesses need when it comes to invoicing (I'm a consultant, but I have worked in various fields and our invoicing software always had these features). Many other options out there offer these features.
Ability to pass transaction fees onto customers (on an invoice-by-invoice basis)
Ability to automatically charge a late fee, and to specify what that late fee is when creating the invoice (example: 2.5% late fee for every 15 days the invoice is late)
Ability to determine what payment methods are accepted on an invoice-by-invoice basis when creating the invoice
4.Ability for clients to log-in and see a list of their invoices, paid and unpaid
Invoice automatically puts "PAID" on it once it's been paid and generates a PDF for client to download
Ability to specify product mark-up percentage and apply it to items/products on the invoice, rather than having to manually do this
Please consider adding these to your short-term roadmap so that not as many of us have to be split across multiple software systems! Thank you!
Megan