Help with understanding functionality - happy to pay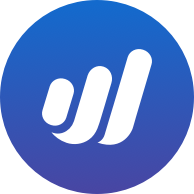 Ava19EW
Member
Posts: 2
Hi everyone, I am in the UK and I am looking for some urgent support - happy to pay.
I am preparing my business for sale so I am getting my books in order from May 2018 to date. Everything has been perfectly reconciled but I have some questions about:
The use of inter company loan as a way of accounting for payments into my business account that we paid by accident and relate to a second business - i.e. I want to reconcile properly but don't want this to look like income or a liability or factor into my accounts at all - is there a better way to do this? I am also unsure how to reconcile this as an account - perhaps if there's a better way, there'll be no transactions on this account.
How do I categorise expenses that I have incurred but paid for on a personal credit card, rather than using my business credit card - I think I have an account called 'Other' at the moment but I am unclear how to reconcile this.
Payments by wave - I have so far transferred all my Stripe and Paypal and bank payments to payments by wave, figuring I will have a wave invoice for them at some point - is this correct? How do I then reconcile the payments by wave account - what does this mean? What impact does it have on my profit loss account?
I would really love to find something who can screen share with me and work through everything so I can bash it out, urgently if possible! Happy to pay, and happy to pay a premium if someone can fit me in today.
Thank you so much in advance and apologies if they seem like super easy questions! Accountancy is not my forte.
Tagged: