Best Practice: Monthly Recurring Loan Payments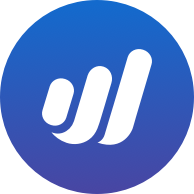 travis88
Member
Posts: 15
This is more of a best practice guidance question as opposed to a potential technical limitation (although, there is one point regarding technical limitations).
Desired Outcome
I have various liability accounts that represent loans that have a known and recurring monthly payment. These need to be recorded as a transfer transaction within the main accounting panel whereby a transfer of funds from a cash asset (bank account) to the liability (loan) occurs.
I would like to better know exactly how many uncommitted funds are in the bank account at any given point.
Best Practice Guidance
At present, I have an external spreadsheet that lists all recurring loan payments with the associated amount and day of the month. I will then set reminders in my calendar a few days prior to go and manually create transactions in Wave for each of these "transfers." However, this is time-consuming, and it doesn't give great insight into actual available funds.
I have thought above the below, but I'm not so sure this is the best approach;
At the beginning of each month, preemptively create ALL of the loan payment transactions in Wave on the associated date in the future (just for that month).
This will make the balance shown in the header of the accounting panel represent the uncommitted funds for this period, although, not accurate for the exact point-in-time, as the transactions are future dated (however, for my case, that might not be an issue).
Is there a better method of doing this? I know this is obvious or trivial -- but when you have multiple liabilities with significant outflow, it would be nice to have insight at a glance.
Technical Limitation
It appears there isn't any way to create an automatically recurring bill or repeating transaction, such as the case of this loan payment.