Holding Payouts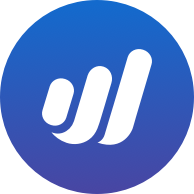 DKTDFWPrivateEdu
Member
Posts: 1
This is the worst small business accounting software I've encountered. I switched from FreshBooks thinking I could save some money but have the same features. I had a smaller invoice processed via CC just months ago and Wave did not withhold those funds. My payout was scheduled for today (as in I should've had my funds today) but to my surprise this morning, nothing was there.
I got an email from Wave after 5P EST yesterday stating they're either going to hold the funds for 120 days or refund them back to my client.
Why wouldn't you say something on the day the transaction was initially processed?
Why would you wait until the close of business the day before my funds should be deposited?
Why wouldn't you have the decency to call the small business owner and tell them this over the phone? That's what GOOD customer service is all about.
Why isn't there a support phone number on your website? You're holding people's money and processing CC payments. There needs to be a phone number for someone there. For this reason alone I'm filing with the BBB because that's insane.
Tagged: