Over Payment for invoice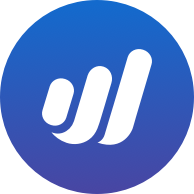 jamesT
Member
Posts: 1
Forgive me, I am not an accountant.
How do I deal with Over Payments of Invoices. I have a regular customer that likes to pay when she has extra cash. So sometimes pays a little extra.
I have tried two different methods of accounting for this:
A - Record the over payment as one payment against the invoice. The Customer Statement works well and give the correct balance, but the last Invoice shows a payment is required when accually there is a credit balance.
B - Split the payment and allocate to the invoice. The issue with this solution is the next invoice has not yet happened so how do I show this as a credit of the customer? An the Customer Statement is difficult to understand (and incorrect) as it does not show the total payment (or the split transactions in the correct order) or the credit balance at the end. I have tried to allocate the Uncatogrized Income to the Customer, also I do not yet have the next Invoice available to allocate the credit to.
I would really appreciate some help with this issue. Thanks