Receipts - Multi-page Receipts and Multiple Transactions fFor One Receipt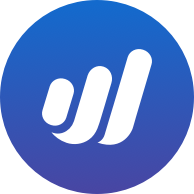 DaveB
Member
Posts: 16
I'm looking for Wave guidance around the following two receipt scenarios. Practically speaking, these seem to me to be relatively common situations, but I haven't been able to find any conclusive guidance on how this can or should be accomplished:
One Transaction, - Multiple Receipts:
For example, you generally get two pieces of paper. The bill showing the items, subtotal, taxes, and total amount due. The payment transaction receipt showign the total amount paid, which may include a tip that is not reflected in the bill. So, the important information is spread across two pieces of paper - where the bill includes an itemized listing, and taxes, and the transaction receipt shows the total amount actually paid inclusive of a tip. Of course, this is a single transaction, for example on a credit card, when imported into Wave, with an amount which reflects that of the payment transaction receipt. But, for completeness, I also want to capture the itemized detail, and more importantly the sales tax amounts.
How is this intended to be handled in Wave?
One Receipt - Multiple Transaction
I also have the inverse scenario, where I have a single invoice or receipt, for the purchase of multiple items. As is often common with online purchasing, when you place an order for something, where not all items can be shipped at the same time, your payment method is charged per item, as each part of the order is shipped. This, from an imported transactions point of view, gets you into the situation where you have multiple transactions in Wave that are all for the same receipt. The receipt amount does not align with any one transaction, rather it's the sum fo the amounts of all the involved transactions.
How is this intended to be handled in Wave?
Thanks in advance,
Dave
Tagged: