Adjusting for overpaid (CPP/EI/Fed/Prov) deductions on payroll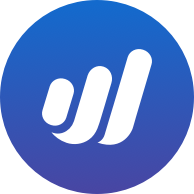 flappyfish
Member
Posts: 2
We started on wave payroll midway through the year. Despite importing our previous months numbers before starting our first payroll on wave, it seems like wave payroll doesn't adjust for changes to salaries correctly going forward. It merely calculates the monthly totals for new salary figures as if it were salary/12.
Support has confirmed this.
We're trying to make manual gross top-ups, but when we do that, the CPP/EI/ and fed/prov taxes are calculated incorrectly. We know the exact figures that we should actually be deducting, but can't seem to reduce the deduction amounts on the payroll stub.
A feature that allows adjusting taxes manually, similar to adding or deducting from wage, would fix this.
Is there any other way to handle for this? I suspect the T4's will be extremely inaccurate as a result of this.
Tagged: