Generating reports - Cost of goods confusion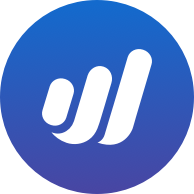 Nicky
Member
Posts: 3
Hello
I am wanting to generate a report to show my income and expenses in order to complete my tax return. I have entered the correct dates that I require and run the report and it has given me figures for the following:
Income - Cost of Goods Sold - Operating Expenses = Net Profit
I understand where the Income has come from (all the invoices that I log and that have been paid) and the Operating Expenses covers my categories of things I buy for the business to run such as Materials, Packaging, Postage cost, Repairs and maintenance, Advertising etc. However I am not sure why it has put 2 categories in the Cost of Goods Sold section? It appears to have put Consumables and Print Cost in this section and I am unsure why as I haven't sold any Consumables (these are things like print cartridges that I have bought) and the Print Cost is what I am charged by my printer to have items printed (I design stationery and then outsource the printing)? Can anybody advise why these 2 are not in the Operating Expenses section along with things like Materials etc?
Many thanks!