Why "Invoices payable to you" relies on the invoice date?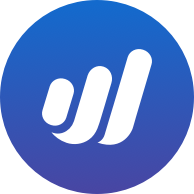 Mehran
Member
Posts: 6
I was going to report this as a bug in the system but then I found this same report from 2018 which talks about the same exact issue and the answer explains what's going on.
Basically, I have an invoice dated in the future and it does not appear in the "Invoices payable to you" section of the dashboard. After reading the mentioned post, now I understand that is this intentional (as explained there - the invoice does not exist yet). But my argument is that the date of the invoice should not matter. Only the payment date should be the criterion whether the invoice is included in the calculation of the "Invoices payable to you" or not.
I know it takes extra coding on your side to exclude the future invoices and this extra code will cost you money to execute. Considering the fact that I see no point in implementing the exclusion of the future invoices, and the extra cost you are paying to execute it, it makes me wonder why it is implemented in the first place.
It's my personal opinion that both sides are better off with only using the payment date to select the invoices for the "Invoices payable to you".
Cheers,