Share Personal account with spouse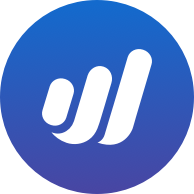 seakay
Member
Posts: 9
Hi there,
I am using Wave for personal use only. I think I accidentally invited my husband Brian to the business account not the personal account (which is no big deal; I just made up a business name and am not using it, trying to get it archived - I found a similar thread and commented for help archiving or deleting that). My goal was to give him access to the personal account, so we can manage our finances together. I went in under the correct (Personal) account and tried to add a user, but the website keeps giving me an error message for that page:
Something is broken on this page
Our technical team has been alerted and is working on a solution
Error code: d7699e07e3da40f586e5dfe8f6cb2096
Am I able to add my husband as a collaborator with full Admin access to my personal account? Happy to send both email address to a support email if it's easier for you to add him, but I couldn't find a support email address anywhere.
Thanks,
-Christy