What exactly is the the `anchor` account in a `MoneyTransaction`?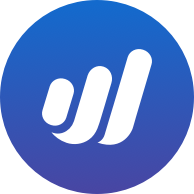 nigelwheeler
Member
Posts: 20
Hi,
I'm experimenting with the MoneyTransactionCreateInput mutation in the API. It 'nearly works' but can't figure out what the "anchor" is about (MoneyTransactionCreateAnchorInput).
For my test, my assumption is that this is the Asset account the transaction relates to, so I've use the id for the "Cash on Hand" account, with direction "WITHDRAWAL".
My transaction lines are a CREDIT to this account and a matching DEBIT to the id of a random expense account (accounting fees).
The runtime inputError I'm getting is:
"code": "UNKNOWN",
          "message": "This value is invalid. MULTIPLE_POSSIBLE_ANCHORS",
          "path": null

Query & Variable syntax otherwise all seems OK, Full thing:
mutation ($inputMoneyTransactionCreate: MoneyTransactionCreateInput!) {
  moneyTransactionCreate(input: $inputMoneyTransactionCreate) {
    didSucceed
    inputErrors {
      code
      message
      path
    }
  }
}

{
  "inputMoneyTransactionCreate":{
    "businessId":   "QnVzaW5lc3M6ZTMzMzVjMDQtMDg1Mi00OTIxLWE2NTktZjM1YjgxYjQwMTU2",
        "externalId":   "MyExternalID", 
        "date": "2019-11-22",
        "description":  "MyDescription some accounting fees",
        "notes":    "blah blah blah",
        "anchor": {
      "accountId":"QWNjb3VudDo2MzE2MzcyNjEzMTM2ODY4NTU7QnVzaW5lc3M6ZTMzMzVjMDQtMDg1Mi00OTIxLWE2NTktZjM1YjgxYjQwMTU2",
        "amount": 1.99,
      "direction": "WITHDRAWAL"
    },
        "lineItems":    [{
      "accountId":"QWNjb3VudDo2MzE2MzcyNjM2NjI0OTcxNjU7QnVzaW5lc3M6ZTMzMzVjMDQtMDg1Mi00OTIxLWE2NTktZjM1YjgxYjQwMTU2",
        "amount": 1.99,
      "balance": "DEBIT",
      "taxes": []
    },
      {
      "accountId":"QWNjb3VudDo2MzE2MzcyNjEzMTM2ODY4NTU7QnVzaW5lc3M6ZTMzMzVjMDQtMDg1Mi00OTIxLWE2NTktZjM1YjgxYjQwMTU2",
        "amount": 1.99,
      "balance": "CREDIT",
      "taxes": []
      }
    ]
    }
}