Accounting for bank processing fees – A special case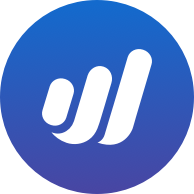 Isopo
Member
Posts: 17
Hey there!
I have a special situation with bank processing fees and I would like to get some thoughts about the best way to account for it. Let me explain step by step:
I send an invoice for USD1000
The client sends a wire payment for USD1000 but I get USD950
I could just mark the invoice as fully paid and then add an expense for USD10 as 'Bank Service Charges' or something similar.
The thing is those USD950 are automatically converted by the bank to my local currency (ARS), which means the money doesn't come into my USD account, it goes directly to my ARS account. That's how it works here in Argentina today.
So, one option is to assume the money comes into my USD account, I add an expense for USD10 and then create a transfer between my USD account and my ARS account. The problem with this is that my cash flow is affected in a weird way. I mean, USD1000 comes in to my USD account, then USD950 comes out from my USD account, and also AR$57000 (or whatever the number is) comes in to my ARS account. All these movements affect my cash flow.
The other option could be to just make those USD1000 come in directly as ARS into my ARS account (setting the correct currency exchange manually), but then I won't be able to create an expense for the USD10 that my client's bank charged in first place.
Is there a correct way of doing this? I appreciate the help!
Tagged: