Wave Enhancement Requests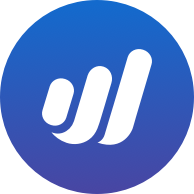 1stBalcoScouts
Member
Posts: 1
Hi Team,
We love wave, but there are a few things that would make it even better for users!
Here are some suggestions:
0) Please stop hiding transaction descriptions!
Bank imports are showing numbers in transaction descriptions as XXXXXX, which is really annoying!
This prevents us matching customer deposits to invoices and membership numbers.
1) Bulk-delete customers
We can bulk import customer records, but there is no way to bulk delete them when (not if!) you make a mistake. It took me a few frustrating days to manually clear out hundreds of customers after I mistakenly connected my Google Contacts to wave.
2) Customer Account Credits
It would be fantastic if we could apply a credit to customer accounts AND be able to easily report on the accounts. I've yet to find a way to efficiently report "Balance by customer" (or similar).
3) Alternate/Additional Customer contact details
The ability to add additional email addresses to a customer record would be super helpful. You can manually add additional emails to the invoice, but it would be handy if these could be recorded on the customer's account and applied every time. The main purposes is to send an invoice to multiple recipients for the Customer. e.g. an AP email + approving manager.
4) Bulk issue invoices
The ability to create invoices that can be sent to multiple contacts at once, each with their own invoice number and payment links. e.g. Billing for subscription or recurring services.
5) Expenses
The ability to lodge, track and approve employee expense requests. Current workaround is to create the reimbursement as a bill, or just pay the cash and code it as an expense.
Thanks for your consideration.