Switching currencies from CAD to USD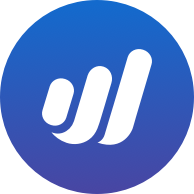 helent
Member
Posts: 1
I'm trying to switch my accepted currency from CAD to USD but I can't figure out the best way to do this using Wave.
My current set up
- Wave account is set up in CAD (I live in Canada)
- Clients are invoiced through Wave Invoices in CAD or USD depending on where they live
- Clients pay with CC using Wave Payments
- Clients can technically also pay directly on my website using a Stripe/Gravity Forms integration
I understand that I will need a USD account through my bank and a way to transfer from the USD to the CAD account. But how do I make Wave integrate with the new US account when my default currency is CAD?
Questions
Do I need to start a new Wave business with a default USD? If so, what happens to my history with Wave?
Can I simply start invoicing everyone in USD and call it done?
What are the steps I need to take to make this happen seamlessly for my clients (and easily for me)?
Anything else I'm missing here?
Tagged: