Receipts app keep being offline / non-responsive / doesn't sync with desktop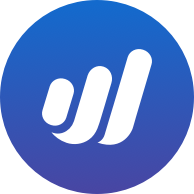 jonrnickel
Member
Posts: 1
Its been a few months since this post was made in April 2019. The app continues to have these same issues and I'm wondering what update there is to these problems.
App is often "stuck", not responding at times when you're trying to switch between tabs
App has the message "Offline" stuck at the top, almost always – even when there is a good wifi connection.
Uploading of receipts works though, which would of course not be possible if it was really offline.
However, automatic processing is disabled and you can't change capture details settings (because app thinks it's offline)
Logging out / in or even reinstalling doesn't resolve the issues above.
Moreover logging out and in again on the app empties out the whole app and removes all previously uploaded receipts. It also doesn't sync back with the desktop version. So there are no receipts anymore visible in the mobile app – not even in "Done". Result: can't even search or edit old receipts in the app anymore (that are visible in the desktop version).