Airbnb host - use case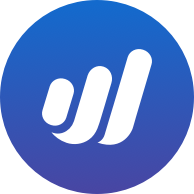 xenium
Member
Posts: 21
hi,
One of the duller tasks of being an Airbnb host is reconciling payments. Airbnb have the habit of not spotting payment errors, and for the 2 years I bothered to check, I recovered around £800 per year in payments Airbnb had failed to make. They quietly made those payments once the error was pointed out to them.
It's a time-consuming task involving the following 3 data sources:
(a) bank statement info
(b) payment notifications from Airbnb which may link a single payment (payment date, amount) to multiple bookings (booking ref, amount accrued to booking)
(c) list of bookings (booking ref, total booking value)
The tasks are:
check that the payment amount of (a) matches (b)
this is a basic 1-1 reconcilition

check that (b) matches (c)
for bookings more than a month long this can be a complex reconciliation (need to sum the accrued amounts from (b) to a single figure per booking)
Currently I use a spreadsheet formula to perform this check.
Questions:
i/ how would I implement this check in Wave ?
ii/ how can I import the data above to Wave ?
An integration to Airbnb would be great, but meanwhile using Wave connect or the API could work if the system allows all 3 data sources to be imported, in particular (b)
Many thanks
---
Tags requested: Airbnb, Wave Connect, Wave API, Reconciliation, Journal Transaction Import