Receipts app randomly not working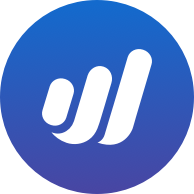 Ramy
Member
Posts: 1
Hi! I have several issues with the receipts app on IOS.
First of all, it randomly goes offline, and all receipts entered will not show up in the accounting even when the app goes back online.
Then, the app is very slow and several things randomly don't work. Sometimes, it is impossible to view the photo of the receipts as they are constantly "loading".
Finally, the receipts randomly refuse to show up in the accounting. I entered a receipt a few minutes ago and it showed up while the receipts I entered this afternoon (all through the mobile app) didn't. I then deleted them and re entered them, but they are still not appearing. The order in which they appear on the phone is also random, the last ones marked today showing at the bottom the of screen while others also marked today showing on top...
When can we expect these issues to be fixed? These are issues preventing the whole purpose of the app being fulfilled and makes unreliable and therefore unusable. Integrating the credit card payment is something we considered but because the apps were not reliable, my team prefers not to for now.
Thank you very much! Other than that, we're very happy about Wave in general and we're looking forward to be able to use the app once the issues are fixed.
Tagged: