US$ invoicing converting to Canadian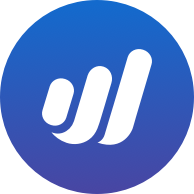 Panama
Member
Posts: 1
Hello all,
I have several clients that I invoice in USD.
I note the payment in Wave and it does the conversion to Canadian income based on the exchange rate Wave uses for that day. However, when I deposit my client's cheques at the bank, often a few days later, I obtain a receipt for the actual exchange rate I got when the funds were deposited into my bank account.
I can go back into the Wave invoice and change the exchange rate to what I actually received at the bank, however, when I then go to Invoices to view all past paid invoices it is still showing that I earned the exchange calculated at Wave's rate and not the actual exchange rate I received at the bank.
End result is my reports are showing more income than I actually earned.
Any idea how to fix this? And I'm wondering, does it have something to do with the fact that I have already sent a receipt to the client?
As Wave does not respond well to service requests I am hoping someone here can help me out.
Thanks!