Unpaid Balance Forwarding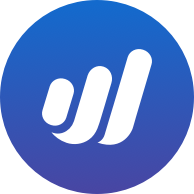 NitroTruck
Member
Posts: 2
Hello! I've been working with a few companies and trying out Wave as a bit more simplified accounting system since they don't need a lot of detailed information and styling on their invoices. However, we've run into an issue of "this is literally easier to do on paper invoicing" which, to me, should not be a phrase I ever utter.
The one of note is a Landscaping company, however it applies to any industry where a customer may have a past due balance and continue purchasing. We have a need to forward the previous month's unpaid balance into a new invoice as an entry, potentially apply a late fee, close out the previous invoice, and continue under the new invoice. Simply adding entries to late invoices would mean clients have potentially three or four open invoices, all but one of which are overdue. This can make the whole experience far more frustrating for them since they can easily run into a "But I just paid them!" situation.
To counter this, we forward the balances into the next invoice, and we need to keep the previous invoices so that we have a record of why the charges were originally added. So to that end, we have this ugly and complex workflow ADDED to the existing work:
Select overdue invoice
Note the amount
Create new invoice for the current month and add previous balance as 'unpaid balance' item
Return to the overdue invoice
Record a payment into a specific offset account, categorized and noted as a balance forward so it doesn't interfere with any other account numbers
Go to Accounting - Transactions
Change the title of the payment from Invoice payment to Invoice Void
Create a new expense item
Title it Balance Forward
Set it to the offset account
Copy the amount from the invoice void
Categorize as forwarded balance
Add the customer it applies to
Add the invoice number from the void to the Notes
This is just the additional work needed as creating the new invoice is a given. When there are only one or two unpaid balances this is annoying, but when there are ten or more it becomes a significant part of the day just to do this. It also adds complexity since the income and expense numbers are grossly inflated by nonexistent income and expenses even though the net results are accurate.
Even something to automate those 14 extra steps would be highly useful, although avoiding those exaggerated numbers would be much better. I would prefer it be within the system itself, as needing to code or cobble something together with Selenium just to make a website more usable seems rather outlandish. But if that's what it'll take I'll have to add it to my list.