Upload Invoices in Google Sheets WaveConnect Add-on Not Uploading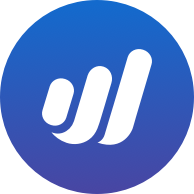 Roch
Member
Posts: 3
Hi
I installed Waveconnect Google sheets addon as per instructions. Gave permission and connected it. I can download invoices ok.
After doing prepare sheets, I tried the upload invoice feature using google sheets with required columns for just one invoice with the required data.
After validating it goes green (no errors). But in step 3, once you try to upload the invoice (to draft), it keeps spinning, saying uploading. But never finishes. Checked in the Drafts (or approved), the invoice I'm trying to upload through the add-on is not there.
Is this an existing issue or is there any other step that needs to be completed?
Tried including/excluding different field combination from prepare sheets, but still no luck.
Has anyone come across the issue? Looked in the FAQ and KB but was not able to find anything related to this. Can anyone help, please?
I'm sure this is a very helpful tool if it is working.