Contractors, schedules & 1099s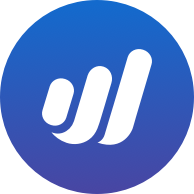 DCTiger
Member
Posts: 2
I run a 501c3 boosters club for our local high school. We have a number of coaches whose stipends we pay and I'd like to streamline and organize this process. I've read what I could here. Your documentation is fantastic.

1. We will be paying out coaches probably 3x/year. I'd like to do direct deposit. Will we have to pay the monthly payroll fee during months we won't be using the service?

2. We have coaches we've already paid this year (2019). Is there a way for us to log in their info so that we can have Wave issue 1099s to them at the end of the year?

3. If a coach also needs to get reimbursed for an expense, do we need to add them twice? Once as a contractor/vendor (for 1099) and second as something else? (Don't want expense reimbursements to show up on their 1099).

4. We are hiring an outside bookkeeper. Is Payroll a separate or integrated part of the system? I don't want the bookkeeper to have access to coach SSN etc.

5. Did I read correctly that Wave now offers portals to contractors and employees?

Thanks in advance for your help. I have a couple dozen or more coaches to pay so I really hope this works!!