Personal Email vs. Business Email on Wave Receipts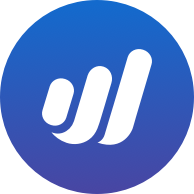 EdwardNdukui
Member
Posts: 3
I opened my Wave account with my personal email address. Then I created my business on Wave and invited my sales guy to the business. I then realized, when the sales guy sends receipts to customers, there's this line at the bottom of the receipt:
Thanks for your business. If this invoice was sent in error, please contact [PERSONAL EMAIL ADDRESS]
My business has a specific email address to which I want issues/errors to be addressed. I couldn't find a setting on Wave that allows me to edit this line or even the email address on that line.
So I'm wondering, if I create a new Wave account with my business email address (rather than my personal email address as my current Wave account), then under my personal email address Wave account, invite the new business email address Wave account as Admin, will receipts still have my personal email address at that line?
Tagged: