Laura Marcato CA, CPA - Professional Accountant in Edmonton, Alberta, Canada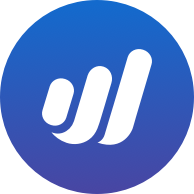 LauraMarcatoCACPA
Member
Posts: 1
About me:
At Seniuk and Company, Chartered Accountants, we love accounting so you don't have to! We want to help you get the most out of your software! Check out our website at www.seniuk.com.
Vigilant bookkeeping and accounting are critical when it comes to the success and viability of your small business. It is crucial for taxes, audits, and loan applications just to name a few. Knowing the financial health of your business is important in decision making and growth. There are more productive ways for you to spend your time on your business than wrangle receipts, reconcile statements or process payroll. This is where we come in. Let us focus on the books so you can focus on running and growing your business.
We utilize cloud-based technology to create streamlined efficient accounting processes. Technology is constantly evolving so we are always vetting new cloud-based applications for client integration. We believe there is always room for improvement and so we periodically reassess processes to be sure we are always bringing you solutions to conduct your business in the most efficient manner.
We want to contribute to your business success with more than telling you where your money is going. We will be your business partner, offering you the benefit of our experience to assist you in making the best business decisions. We can guide you on tax planning, business strategies, and business growth, maximizing cash flow while we create efficiencies and minimize your tax liability. Redefine the traditional organizational chart. Why hire and maintain a fully staffed accounting department, when you can skip the interview process, training, and financial burden? Partner with us, you will gain peace of mind knowing that we are the best at what we do so that you can be the best at what you do.
Please contact me directly at [email protected] or (780) 482-3431 extension 304 to discuss what we can do for you.