Accounting for transaction fees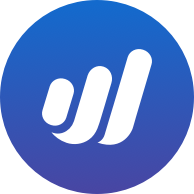 LauS
Member
Posts: 1
Hello,
I'm trying to figure out how to account for some currency exchange and transaction fees. Here's the situation:
Wave account is in CAD (I'm a Canadian tax resident)
Invoices are primarily issued in USD
My business expenses are in both CAD and USD
Given the situation where:
I issue an invoice for 5000 USD
Customer pays the 5000 USD, but I end up with 4980 USD because of SWIFT fees being taken along the way. I record a payment received for 4980 USD on that date, and Wave records it as 4980 x (that day's exchange rate) CAD.
The invoice is paid in USD to a multi-currency virtual bank (think TransferWise, CurrencyFair, etc).
When my bills come due, I may transfer some of that money into CAD to pay my CAD bills and pay others in USD directly.
The problems:
How do I account for the SWIFT fees taken out? That is unrealised gain.
How do I account for the actual exchange rate I paid, considering the conversion was at a different date than that of the invoice? That may be unrealised gain, or inversely some additional gain.
How do I account for the FX commission, considering it's just taken from the converted amount, rather than issued to me separately?
Thanks for your help!