Paypal and Bank Account Direct Debit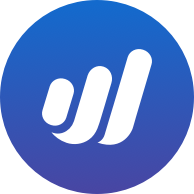 snappyfish
Member
Posts: 46
So paypal seems a no go to use with wave via sync. So I currently upload statements.
I have my bank account as funding source for paypal. Using eBay they took 0.83p out via paypal using direct debit so straight out of my bank account.
Wave records in accounting
1) DIRECT DEBIT PAYMENT TO PAYPAL PAYMENT REF (bla bla bal) MANDATE NO 0002
and then it shows in Paypal as
1) Payment to Shutl Ltd Funding Source: Bank account
Funding Source: -£0.83 GBP - Santander ending in x-(bla bla)
Backup funding source: VISA ending in x-(bla bla)
So how is best way to account for this?