Navigation using Keyboard while adding expenses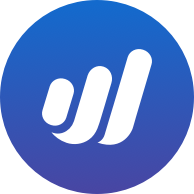 Bro_HLPR
Member
Posts: 1
Hi All,
Finally, I forced myself to add all the transactions of last year to Wave Accounting.
I'm adding almost 70 transactions for each month.
Using the Duplicate feature the process is getting faster and easier.
I just have some comments maybe there is a solution for it and I don't know (Tried searching and found nothing) of it's a minor adjustment you can add to the system.
Can you increase the number of keyboards shortcuts as this will speed up the process and make navigation.
I'm suggesting:
Shortcut to add new expense
Shortcut to duplicate current open expense
Also while navigating in adding new expense using the Tab key, when I navigate away from the amount using Tab, the mark moves to Add Vendor, I click enter to add a vendor for the transaction but pressing tab again doesn't navigate to the new populated dropdown menu. The same case when I navigate to Add Client using Tab, I must switch to mouse to navigate to the drop-down menu of Clients.
Please consider this or let me know if there is a current solution.
Thanks
Tagged: