Deleting a bill and categories for transactions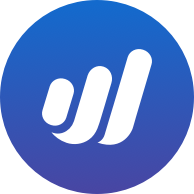 Priscilla
Member
Posts: 4
Hello there,
I am new to WaveApps and run my own small business. I am not very confident with Accounting but working with Waveapps is making it more enjoyable.
(Thanks to the team for the wonderful software.
)
I would like advise please.
Is it best to set up all purchases as individual Vendors the match the Transactions from my linked bank account to the Vendors?
I am confused about the categories, when I go into Accounts and Transactions, I see all the debits from my linked bank account but I need to then assign it to a category so if I choose 'Payment Sent for Bill in Wave' does this mean I need to have created a bill to link the transaction to?
I have done the above, I have set up Bill in Wave for £80.52 for the AirBnB vendor but now I seem to have two transations for £80.52
I hope my questions make sense, I am sure my inexperience is showing but I also know that with the support of the wonderful community I will be on my way to balancing accounts in no time.
PS. I am also unable to delete the Bills I have created, I drop down the little arrow next to the Bill but I do not see delete as an option.