Setting up mortgage for Rental Property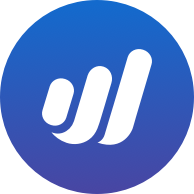 tcmccormick
Member
Posts: 9
I have looked through all the postings and have attempted to set up this mortgage we have on an STR property. Not sure I have done correctly so please advise where I may have gone wrong.
Property purchased for 360,000 closed 5/31/2018
20% down payment 72,000 which shows up in Property Equity
Mortgage after down payment 288,000 (we paid all closing cost)
As of April pmt we have paid so far 11,032 interest and 3,774 toward principal
Per thread I found in Wave I set up in Liabilities Mortgage Interest and Mortgage Payable and when the mortgage payment hits I post using the Transfer to these two accounts for Mortgage Interest and Payable
I am concerned this is not set up correctly because at the bottom of this Account Balances report with dates set to when we started this rental business the amount is 546,057.88. This does not seem correct so I think I have something entered on the wrong side of the ledger or mayb entered twice. Any help is much appreciated.