Chart of Accounts - Sort, Balance, Review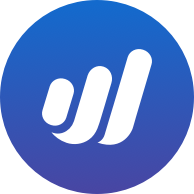 zed
Member
Posts: 3
New user here, transitioning from Quickbooks Online.
In the Chart of Accounts, I'd like to be able to see all accounts and sort by ID. Presently, it appears I have to click each of the tabs (Assets, Liabilities, Income, etc), and the sub-sections are sorted alphabetically by name.
Also, I'd like to see the current balance for every account, plus a link to jump to view all transactions against the account.
The use case being -- I want to check out all transactions against my Opening Balance Equity account to make sure I've got everything. Or, quickly navigate to a depreciation account to see all of the depreciation entries created over the years.
I'm not an accountant by any means, but I am fairly technical, so I'd like the ability to set up the account numbers and just see one long list of all the accounts sorted by account id.
Thanks, beautiful UI. Happy to ditch QBO.
Tagged: