Applying credits to customer invoices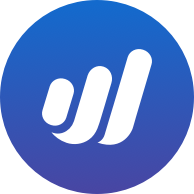 Evan
Member
Posts: 1
Hello,
I'm new to Wave, switching over from QuickBooks. I handle the bookkeeping of my three-unit self-managed condo association.
I had setup in QuickBooks that each unit is a customer, and I generate invoices each month for the condo fee due from each unit. I also have liability accounts setup for when a unit makes a purchase for the condo association. When that happens, I make a journal entry crediting the reimbursement liability account and debiting the expense account.
Most of the time, we just reduce the next monthly fee by the reimbursement amount. Reflecting this in QuickBooks was relatively straight-forward; I'd create a journal entry debiting the reimbursement liability account and crediting the A/R account for that unit/customer. When I'd enter a payment for the unit's condo fee, I was able to select the credit they had from the journal entry.
I've been playing around a lot and searched the community, but cannot find an equivalent procedure in Wave. Any suggestions?
Thanks.