Non-recoverable Sales Tax (PST) is acting like a recoverable sales tax, but only for Asset Purchases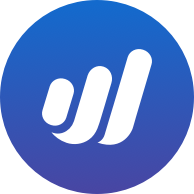 youngstreet
Member
Posts: 3
Hi there,


I live in BC where we have both two sales taxes: GST (recoverable) and PST (non-recoverable).


When I record an EXPENSE using Wave (see my Shopify transaction), you can see only GST is marked as recoverable, even though I accounted for both taxes in my entry. For expenses, my sales taxes are behaving as expected.


However, when I record an ASSET PURCHASE (see my Apple transaction where "Computer - Hardware" is an asset account for me), both GST and PST are marked as recoverable. You can see the "PST + 1" next to the transaction. This is causing my asset accounts to no longer balance.


You can see that under my settings, PST is not checked as recoverable.


Does anyone have a similar experience and know of a fix or workaround? For me, I have simply not recorded the PST for my asset purchases.


Thanks in advance!


---


Asset Purchase Transaction:



Expense Transaction:



Sales Tax Settings: