Stripe bulk payment - creating duplicate income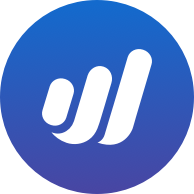 Fpal
Member
Posts: 1
Good day Wave community, probably an entry level question, here is the scenario:
My business model currently includes an Online Event Registration provider that captures attendee information, availability etc, and which uses Stripe as a payment gateway
My Event Registration provider currently allows me to capture each Client registration in Wave as soon as the registration happens. I am currently splitting the amount paid by the client in two: Sale + Processing Fees (Stripe's fees). Each registration is captured individually from the Event Registration provider, providing great granularity in Wave...
Now, the issue I face is when Stripe sends a bulk payment (for the multiple registrations) to my bank account a few days later, as the total amount paid by Stripe is being added as a Sales amount, effectively doubling the income.
How should I address this? Is there a way to merge/offset the Stripe payment with multiple registration transactions as a way to avoid duplicate income? Any other/less manual approach?
Thanks in advance