Sorting by amount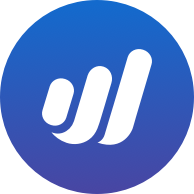 Limitedheadroom
Member
Posts: 2
I've just sat down to do my last quater's accounts. The first time I've really got to use Wave since the update
The ability to sort transactions by amount in acounting has gone! Why would you get rid of this Wave? You can only sort by date now, more or less useless in ths context.
The best way I found to go through my accounts is to enter and confirm the receipts, then go into acounting, constraing the view to one month, SORT BY AMOUNT, then go through and merge and confirm all the transactions of the same value, which takes seconds because they are all on consecutive rows. I often have receipts or bills that aren't on the same date as the expendiature.
PLEASE PLEASE PLEASE bring back the sorting options other than by date, it's crazy! I'm finding the new interface very slow to work with so far, largely due to the lack of sorting options. This also means mistakes are much more likely to happen. Or receipts and transactions not being assigned to one another correctly. 40 minutes so far and O've only got through about 5 transactions. I would have done the whole quater by now in the previous version, at this rate it's going to take me weeks!