Help with inaccurate 'All Accounts' and 'Payments by Wave'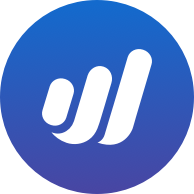 brightstar123
Member
Posts: 2
Hi everyone, I'm a new Australian-based small business owner and I'm struggling with a problem with Wave. Everything has been working well, however I have noticed that my 'All Accounts' balance is inaccurate because it contains duplicate transactions.
For example, my 'Payments by Wave' page will show "Invoice payment for Invoice 5" and then my bank account page will show a Stripe transaction that I can rename as payment for invoice 5, but can't appear to do much else with. The Payments by Wave page doesn't clear once the Stripe payments appear in my bank account - things would be fine if this happened.
Apologies if I have explained this in a confusing way! Please let me know if anyone has any advice, or if I need to provide more information. I suspect I'm probably doing something wrong managing my Stripe payments, however they aren't easy either as they appear in my bank account as just a long series of random numbers/letters, and with nothing identifying which invoice they are for. Thanks for any help, I really appreciate it.