How to accept payments from multiple different currencies? Can I do this?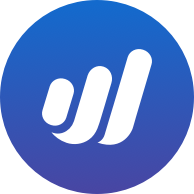 abennet
Member
Posts: 3
I run a company that works with businesses all around the world. I am in Canada but mostly deal with USD. I guess I can't use Payments by Wave because my business account on Wave is not setup as a US company (can I bypass this somehow?).
I need to be able to accept :
CAD, USD, SGD, EUR, and GBP at minimum.
Can i do this with Wave?
If not, what's the best way to do this?
I know Stripe supports multi-currency payments, so I don't understand why my Stripe connected account can't accept a SGD payment for example.
"Stripe supports processing payments in 135+ currencies, allowing you to charge customers in their native currency while receiving funds in yours. This is especially helpful if you have a global presence, as charging in a customer's native currency can increase sales."
I've decided to begin putting in my Paypal link in the Wave invoice because my clients want to pay in their currency - I don't like having to bypass Wave's system (I would love for them to get paid) but I simply can't operate a business with only one currency
Thanks