Single Member LLC & Self Employment Tax HELP!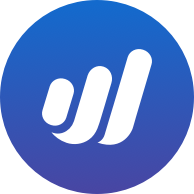 mlzorko
Member
Posts: 2
I have been using Wave for 5 years now as a sole proprietor. However as of January 1st, 2019 I became a single member LLC. I use the LLC as a pass through. Here is my dilemma.
Facts
I have 10 customers that pay me a monthly fee
I have 6 simple monthly business expenses
I take income - minus monthly business expenses = taxable income
simple right! I agree - however his is where it gets complex.
I need to log the following transactions
1. Federal 28%
2. Self Employment Tax: 15.3%
3. State: 4.95%
However, In Chart Of Accounts - I can't find a single spot to create these three categories. My only option is to create expense accounts for each one...AHHHH yes, I did that for 2018. That is making taxes tough because I have to isolate these things in my reports. Is there a way to do the following, and do it right?
What I would like to see happen:
Receive Income
Deduct monthly expenses
= Taxable Income
Deduct my three taxes
= What I pay myself
If ANYONE could assist me here I would be very grateful - and may even buy you a pizza!