CSV import no longer working?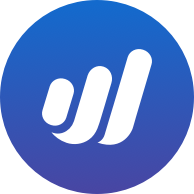 mostlydev
Member
Posts: 5
I'm having an issue uploading transactions for a single account. I uploaded several accounts worth of PayPal CSV exports after I wrote a tool to convert them into Wave-compatible columns:
https://mostlydev.com/importing-paypal-csv-into-wave-accounting/
It makes very vanilla files, with everything sanitized.
Using this tool I split up my PayPal export into several currencies, and all worked, except just the one (USD) that refuses to show any transactions.
All seemed to go well in the web ui, but then nothing shows. When I attempted to re-upload, it warned me about duplicates, but still nothing, even after two days. I then deleted the account, made a new one, and re-attempted the upload (after having removed some accented letters in the Description column), and still there's nothing in the account.
What's going on? Can someone please have a look to see if your back-end is throwing up errors? I'm sure it's something simple to change in the CSV that's causing the importer to choke; right?
Also, I've already submitted a support request days ago with no response.