Connecting Bank Accounts - Balances Import but not transactions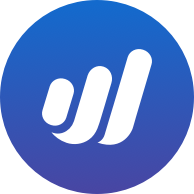 Uncanny_Kim
Member
Posts: 1
Hi,
I've read a few threads about this issue, but none seem to have the answer.
I have created a new wave account.
Yesterday I connected my bank account (AIB) & all the transactions came over perfectly. The balance was correct. However, as a first time user, I messed everything up & deleted the transactions to try & create a fresh start on Wave, then deleted the bank account connections. I also managed to have the accounts sync & show in the credit cards & loans account section instead of under cash & bank.
Upon trying to reconnect the Bank account today, I am getting the following issues on trying to connect & sync 2 accounts from AIB (www.aib.ie) :
Every time the bank balance for both accounts comes across & is perfect.
Only transactions for my savings account are coming through in the sync/connection.
My current account balance is correct, but the transactions are not appearing at all.
I am using the same log in details as yesterday
I have cleared my browser cache
I have tried a hard reset by re-inputting my bank log in details more than 7 times
I have deleted the bank connections & re-connected them
I tried creating a new wave account under an alternate email & tried connecting the bank accounts. I still get the same results as above.
I'm just wondering if there is anything else i can try to have the statements download upon sync again?
Thanks in advance
Tagged: