Billable and Reimbursable Project Expense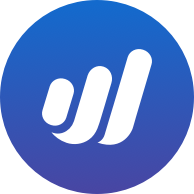 Semmler
Member
Posts: 1
Hello Everyone,
I'm new to Wave and I have the following scenario that I need to handle:
I'm self employed freelance consultant and I invoice my customers based on the consulting hours provided and expenses incurred for travel, hotel stays, metro tickets, etc.
Since I invoice my customers the expenses incurred, I need to:
1) Declare the billable expenses as income, since as per the Tax Authorities it still counts as part of my company turnover.
2) Reimburse these expenses to the employee, in this case to my personal account.
I've read the guide on how to account for reimbursable expenses, but it doesn't solve my issue since the expense is directly offset from the income account (https://support.waveapps.com/hc/en-us/articles/115000588103-Claim-reimbursable-expenses-on-an-invoice) and I need to track the income and reimbursement paid separately.
What is the best practice to do this?
Thanks in advance for all the help!