Stripe Payments - Wave does not behave as described in support article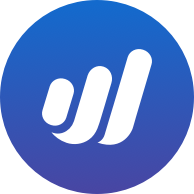 bodgerrolls
Member
Posts: 2
"I'm trying to account for all the Stripe merchant charges over the year but finding it difficult. I just tried to contact support with the following but got the message "there was an error processing your request please try again later" - not great. Anyway apologies if I'm missing something obvious but this my support request:
I'm looking at this article - I'm having trouble accounting for Stripe payments.
https://support.waveapps.com/hc/en-us/articles/115004964423-Bookkeeping-Changes-to-Payments-by-Wave
It appears to be a fairly recent article. However two things it refers to aren't the case. I don't have a holding account "Payments by Wave", when I navigate as instructed to make a transfer the option isn't available to me to "select a bank deposit transaction" and the behaviour of Wave with regard to Stripe payments doesn't correspond with what is suggested - it doesn't split payments into transactions, one for the payment and one for the merchant fees.
In short the software doesn't do what the support page says it should. What's going on please? Is it possible to have a screen-share / phone call today. I'm doing my end of year accounts and it's a bit difficult with the instructions and behaviour being different!
Many thanks."
Have I not been upgraded to the latest version perhaps?