Categorizing Foreign transactions seems a bit broken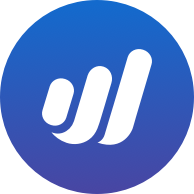 jowettenterprises
Member
Posts: 5
I'm a UK business working in GBP, but I have some suppliers who bill in USD.
I've entered the USD bills OK ($19 a month), and I have matching payment data imported from my bank (via a CSV)
However, when I go to the Transactions page and try to "choose a category" > "Payment Sent for a Bill in Wave" any of these bills I select don't "stick" - it just silently leaves the transaction on "Choose a category" without any comment.
If I click on the transaction so the "Edit transaction details" sidebar shows and try the same thing, then the category does stay in the drop down menu, but when I click Save I get an error "P".

I've got 2 workarounds in mind:
1) pretend the bill was in GBP - maybe the best option
2) use the "Record a payment" on the bills page and delete the imported bank transaction - which does work, but I can't change the standard description on the transaction
However, I guess you envisage things working better than this?
Tagged: