Feature Ideas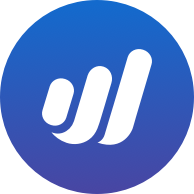 rbwell
Member
Posts: 1
Thank you for this great platform and service. I've been using it for about a week and it's way better than Quickbooks. I do have a few suggestions that I believe many service providers can relate to. I own a business performing home inspections as well as residential and commercial maintenance and repair. The commercial side of my business, I receive work orders from 3rd party maintenance companies, with whom I have a wide range of negotiated rates. As my business grows the varying rates can be complex to remember. For example, I have varying rates for Customer A,B, & C. On every invoice I will have a Trip Charge (varying between Normal, Emergency, After-hours, and Holiday and if it is a handyman job then I have varying rates for all 4 instances) and a labor rate that varies based on the same (Normal, Emergency, etc.) That means that for one customer there are potentially 12 different Products with their own individual rates. I understand the obvious solution would be to make my rates the same across the board with all customers, however I have my pricing set differently so that I have a starting point and can negotiate down for a greater volume.
1. If you could add a feature where when I select a Customer only the Products (and by extension the labor rates) for that customer become available for selection.
2. Also some Products are only needed once and as such, not having the ability to delete or edit these Products or prices is troublesome as prices can and will inevitably change.