How To Do Personal Finance in Wave (Separate Connected Bank Accounts).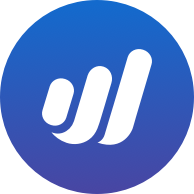 Just_Mark
Member
Posts: 2
Maybe I am confused...
Is Wave meant to keep track of my PERSONAL finances / accounts using separate bank connections? Or is everything clumped together?
For example: I have some personal savings accounts, checking accounts, and stocks. I would like to - if possible - keep things separated so that it is easy for me to see what is personal and what is business related.
I am much of a noob when it comes to accounting so I don't know if that is what I actually SHOULD do or not.
I realize that I can move expenses and income so that they are categorized as personal. But if I have many personal transactions I don't see how it is easy to move a lot of them at one time time from Uncategorized (where they usually start out as) into the appropriate Personal category.
Thanks in advance for any suggestions on how to properly deal with personal income and expenses.