Wave has two different balances for the same account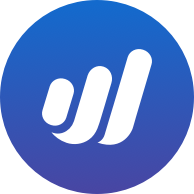 PaxtonLee
Member
Posts: 5
For my business checking account, when viewing on the Dashboard it gives the correct balance - which is $26,708.47.
When viewing under the Transactions (under Accounting) page, it gives an incorrect balance of $26,658.47, which is incorrect and a $50 difference. This is the only bank account and there is $0 in cash on hand.
If I go to Reports -> Balance Sheet, again it gives the incorrect amount ($26,658.47).
If I select details and the business checking is specifically show, the same incorrect balance is shown. However if I click the link to the checking account and scroll to the bottom of the page, the correct balance is shown, $26,708.47.
There aren't that many transactions (less than 50) and I've reviewed the checking transactions and confirmed that everything adds up correctly. It's just that Wave reports an incorrect balance and I can't get it corrected. The issue may have something to do with the fact that I had to re-link my business checking account. There is one check for $50 which may have been the only transaction that may have been downloaded before and after the relinking. I'm not sure if that is the source of the issue but it does only show up once in the transactions.
Since I'm not paying anything to use this app, I don't expect perfection or immediate tech support. You get what you pay for. However a blatant error in accounting could have ramifications and the issue needs to be resolved. I'm sure whatever happened to me could be happening to someone else.
Account Transaction image

---
Balance Sheet image

Tagged: