Multiple Deposits from different sources in one Stripe transaction - how to split?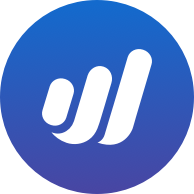 DaveyG
Member
Posts: 7
Hi. If I get paid for more than one invoice on the same day from various sources (not direct via Wave) I've found that Stripe will deposit these as a lump sum.
So for instance I had 2 invoices paid on the same day, 1 for $495 and 1 for $185.90. The $495 was paid via my website and the $185.90 as a credit card payment via WAVE. After stripe fee these are as follows ($495 - $8.95 fee = $486.05) and ($185.90 less $3.55 fee = $182.35)
These payments have been received into my bank account as a lump sum of $668.40 ($486.05 + $185.90)
The 2nd payment ($185.90 less $3.55 fee / $182.35) has been automatically recorded as an invoice payment in Wave as it was paid direct but the other one ($495) hasn't been recorded as yet as it was paid via my website. However Stripe has put this payment of $668.40 through, so now I have to work out how to account for the 'outstanding' $495/$486.05 invoice in Wave and ignore the other $185.90/$182.35 as this has already been recorded.
Can anyone assist with this?