Products and Services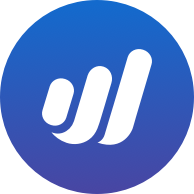 AffordableFix
Member
Posts: 2
Hi. I'm new to Wave and am trying to determine if it is a good fit for me as a handyman/contractor. Typically, my invoices for service calls show the reason for the call and then the description of work done.
It seems I must create a "product" for each job, as each job will be unique in description and in price. This will result in hundreds of similarly named "products and services" in short time.... and unless I'm missing something, this seems a very bulky and unnecessary. It would be nice if there were an option to just leave this free hand.
For example, here is my workload (listed as described above) for the 2 days:
Invoice 1
Leak under kitchen sink: Replaced strainer basket
Entry door not locking: Shimmed and aligned door
Invoice 2
Well pump runs but delivers no water:
Replaced pressure tank, suction line, and foot valve. Re-plumbed and relocated tank/pump. Installed cut off valve. Flushed & relocated water heater.
Toilet not filling tank with water: Installed toilet flush valve and owner provided flapper.
Invoice 3
Leak under kitchen sink: Tightened drain-line fittings
Invoice 4
Install owner provided dishwasher: Removed old dishwasher, replaced supply and drain lines. Repaired underside mounting area on laminated counter. Installed new dishwasher.
So for each one of these, I have to create a "product and service". In one year's time I'll probably have 75 "Leak under kitchen sink" entries with all different work descriptions an prices. There's got to be a better way - please tell me what I'm missing here. Thanks!