Overseas online sales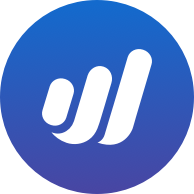 Hugo
Member
Posts: 1
Hi, I am a sole proprietor running a online and offline business in Malaysia. I do offline marketing collateral service and also selling digital goods such as ebooks, templates, and etc.
I need to set up the account using WAVE. I have no problem on my local business but I am lost in setting up the online business part.
My online flow is as below:
Sell my Ebooks on 'Sellfy' -> sold to worldwide online buyers -> pay to my PAYPAL in USD -> transfer to Malaysia RHB Bank in local currency RM.
'Sellfy' is a platform to sell downloadable items. They charge 5% transaction fee and monthly fee of USD9. Paypal also charge 3% each transaction. When convert the money from Paypal back to Malaysia RHB Bank there is another service charge and also exchange rate difference.
1) How do I record the transaction like this?
2) The exchange rate changes everyday and how do I record this?
3) Do I have to record everyday? There may be exchange gain or loss if I don't record every day..
4) If I have 100 sales everyday, how to record the sales? Do I have to record each and every single sales or just a lump sum?
5) How do I set the account chart?
I believe there are more questions to come but at the moment I need to know the solution for the above.
I hope you guys can give me a guidance or share your information. Please help.
Thanks.