Sales Tax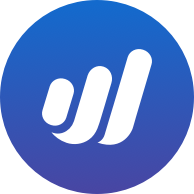 Damion
Member
Posts: 3
Why can't you select multiple transactions in Wave and add sales tax (HST) to multiple records. This would save hours of work each week. Currently you have to hover over the transaction and manually add HST to each transaction.
Even having Sales Tax as a column with a check box would help. Then it would let me know what transactions (sales or purchases) that I have already finished marking for HST.
Also, since we need to categorize all our expenses, why not have an option under categories for adding a sales tax (HST) or not to each category. Then you only have to categorize everything and the default of adding or not adding the sales tax would be done already. 95% would be complete if you set-up your categories correctly and then you only have to change a couple transactions.
As a work around, I download all the transactions and do everything in Excel in a matter of minutes, which is not good for my records or proper accounting.
Please help......this would take developers a couple days to implement but would save the Wave community big money.
If there is a better way to do this in Wave, then please let me know.
Tagged: