Customizing payment information & Merging payments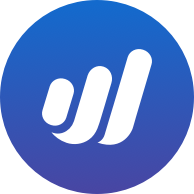 MichelleGB
Member
Posts: 1
Hi everyone,
I actually have two questions - hopefully easy - relating to Wave Accounting.
My first question is whether it's possible to customize or tweak what shows up on the transaction screen for payments. I work in health services, so customer names are confidential. When I record a new payment for example, it shows up on the transaction screen as: "Invoice Payment - 100$ - Payment from John Doe"
Is there any way to have it show something like "Invoice Payment - 100$ - invoice 1204"? If I have a bookkeeper look at the transactions, I don't want them to see the names.
My second question is whether I can merge several invoice payments into one. For example, I might record 3 payments today which all show up individually in my transaction screen as revenue. However, my payment processor only makes one bulk deposit into my bank account. Therefore, the transactions don't match. In Wave I might see 100$, 50$ and 150$ in transactions, but my bank account shows one transaction for 300$.
(Would I use the Merge function for this - it only seems to allow you to merge two transactions at once)
Any help would be appreciated. Thanks!