Smarter Search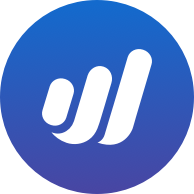 theAREnetwork
Member
Posts: 4
Hi,
With the new brand update, it would be nice to get an improvement on some of the neglected features, primarily search. Currently, there's no way to search keywords in the project/job name or item descriptions.
I've had a few clients in the past ask for clarification on old estimates or I've had to follow up on older invoices to get paid. The only way for me to find the relevant one is by keeping a written record of which jobs correspond to their respective invoices/estimates or opening a bunch of them until I find the right one. I should be able to simply search "Client A" and "Project B" and find the respective invoice/estimate. It will make the system heaps more user intuitive and much easier for referencing projects with transaction/payment documents.
Some competing platforms have had this feature for a long time now, and while Wave provides a much appreciated holistic accounting service, it's time for Wave to catch up on the little things
Hope to see this feature added soon.
Cheers.